College Publications Series by the European College of Human Ecology (COHE)
Pflegt der Stadt Bestes

Betriebsunterhalt als Strategie zum nachhaltigen Erhalt unserer Städte und Gemeinden
For four years, COHE and its members played a leading role in a transdisciplinary real world laboratory in Berlin Spandau. Volume 1 of the university publications is dedicated to the results and experiences from a model example of human ecological project work; results with strategic potential for the future. The publication is available in German.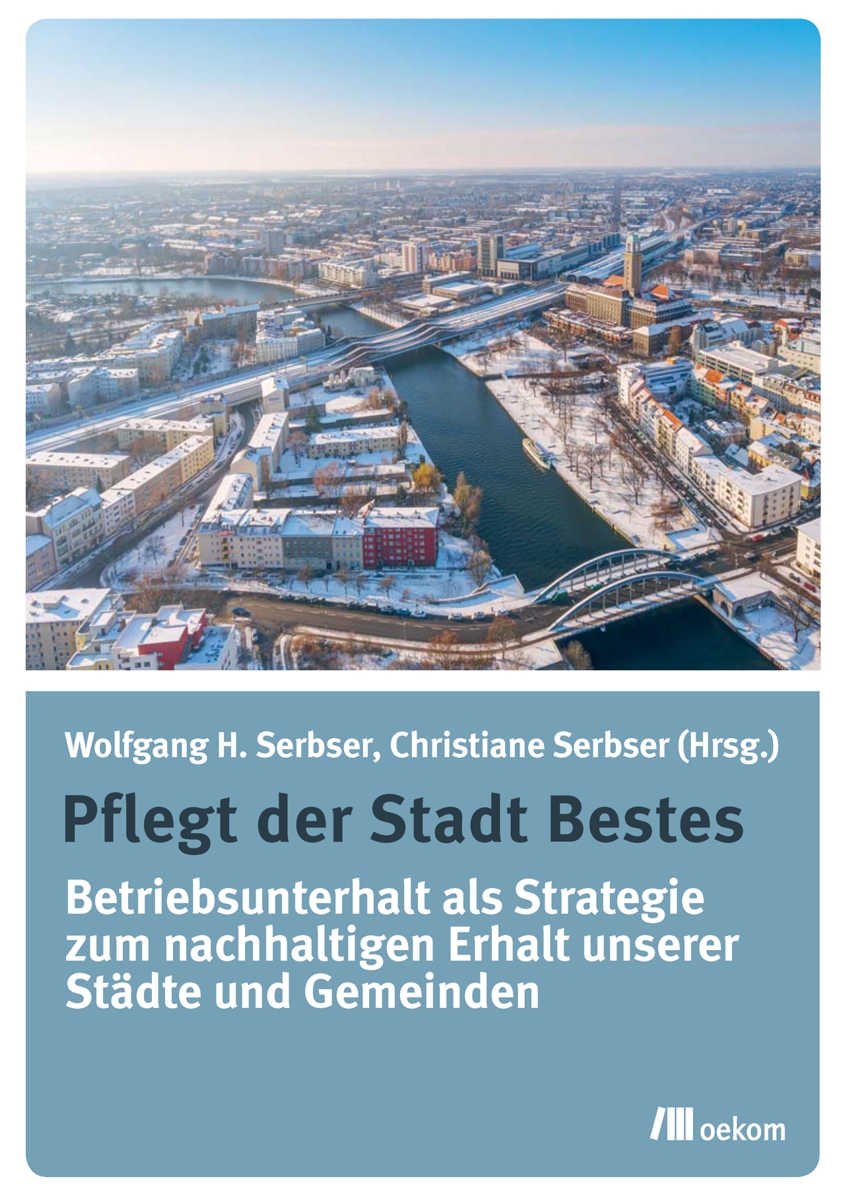 What qualifications and competencies are needed to make our structural-technical systems and our user behavior future-proof? What will buildings, neighborhoods, cities and people have to be able to do in the future in order to withstand the challenges - to keep damage small and values large?
The authors argue for a new professional profile as the basis and prerequisite for systematic maintenance of buildings, systems and infrastructures in our cities, communities and neighborhoods. With this publication, they address the real estate industry and companies, organizations and institutions whose responsibilities include the care and maintenance of buildings, facilities and infrastructures. At the same time, the book demonstrates the rich empirical experience of a Berlin real estate laboratory, which has tested operational maintenance in a practical way in a model project.
Available in most bookstores or directly from oekom-Verlag Munich.