Charette Part 2
The Wehrle Charrette or the university at the Wehrle factory
In January 2012, the director of the Wehrle plant, Volker Steinberg, took the initiative and commissioned a feasibility study to clarify how the university could fit into the Wehrle plant site and how the plant site itself could become an attractive part of Emmendingen. This is a continuation of the Emmendingen charrette.



Introduction:



The current location of the Wehrle - Werk AG was 150 years ago on the outskirts of Emmendingen. Over the decades, the city of Emmendingen has expanded around the original site with the result that the factory site is now located in the middle of the city.

The problems of locating a manufacturing business within a residential or mixed-use area are well known: Noise, immissions and traffic obstructions.

The factory site used to be served by its own rail connection. A few years ago, this connection was cut by Deutsche Bahn. Nowadays, all deliveries and transports are carried out by road.

Due to the size and length of the transporters, it is necessary to partially close several streets and intersections for parking or traffic. Especially Schlosserstrasse is affected here, which leads to considerable disturbances for the neighborhood.

For several years, the city of Emmendingen has been negotiating with Wehrle-Werk AG about a new location outside the city center. The city planning office prepared a development concept that shows how the factory site could be subdivided and developed if the factory were to relocate to the greenfield site.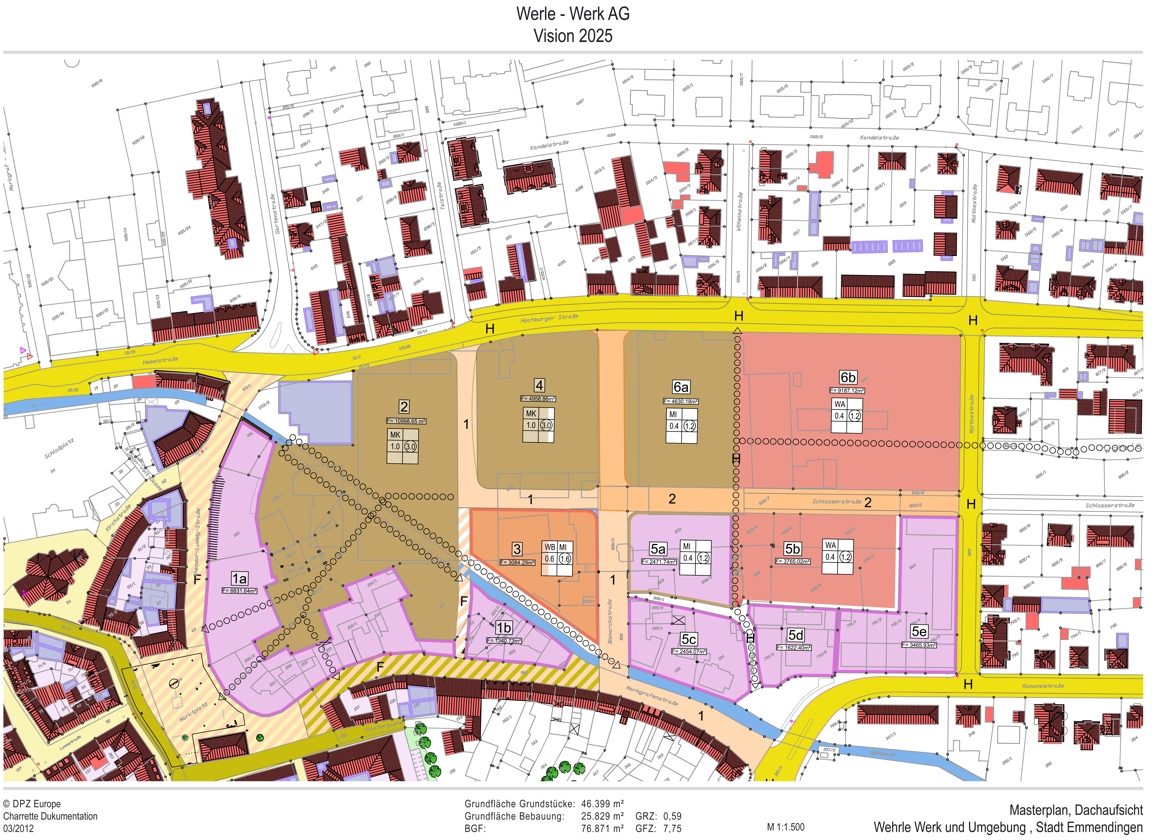 For economic reasons, Wehrle-Werk AG has decided not to relocate to a greenfield site. With the charrette Emmendingen, on the other hand, an alternative has become clear to Wehrle-Werk AG: a college of human ecology in the area of the Wehrle-Werk AG property would yield positive results in terms of both urban development and economics. Hall 2 and the southern tips of Halls 3 and 4 ensure sufficient space for the school's identified space requirements.