Results of the Charrette Emmendingen
Results of the Charrette Emmendingen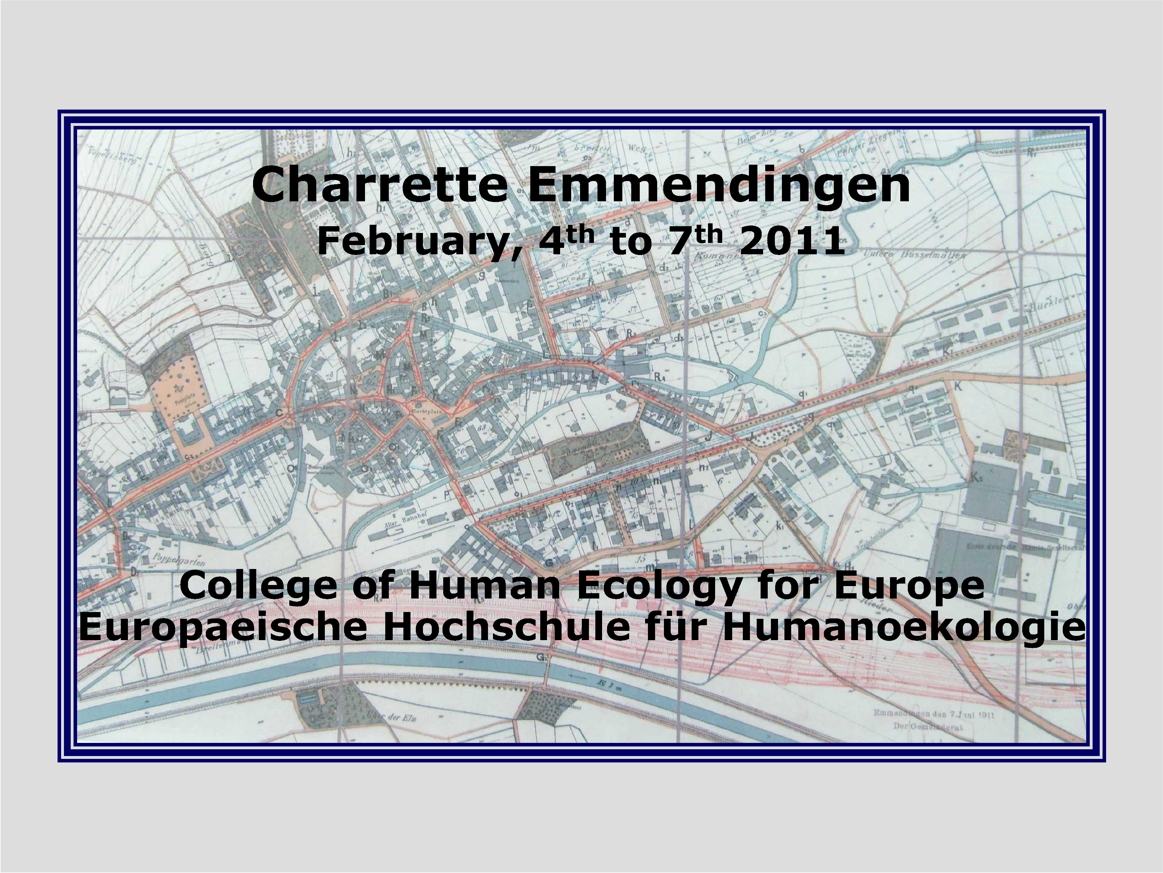 Charrette: Objectives
The objective of the Emmendingen Charrette was to investigate the implementation of the

European College of Human Ecology

in Germany modeled by the colleges of liberal arts
.
Charrette: Method and Action


A Charrette is a public workshop in its truest form. It follows a step by step process of formulating problem solving methods in parallel working groups. The results are brought together and a consistent direction of development emerges, shared by all participants.

Five methods where used:

- Open Space

- Brainstorming

- Cost-effectiveness

- Site assessment

- Concept and feasibility studies.

The first day in Emmendingen was reserved to visit the possible sites for the college that were suggested by the town authorities. The official representative opening event was held in the evening in the city council chamber in Emmendingen's town hall.
The second day explored the issue of possible locations in respect to linking the college program to the town and the region, in particular to the specific economic advantages of the so called triangle "Dreilaendereck" between Freiburg (Germany), Basel (Switzerland), and Strasbourg (France).

The third day was devoted to the in-depth analysis of the study and research program and discussed organizational and legal issues of the college's concept.

The fourth day focused on issues pertaining to the planning of the campus at different sites, including the urban and architectural design and their estimated construction costs.

The results of the daily presentations where discussed with the general public during an evening presentation, this presentation serving as the start signal for the establishment the

European College of Human Ecology

in Emmendingen.

These results are presented as a series of graphic images on the following up pages.

The Charrette Team